Happy Veterans Day!
Friday, November 11th, 2011 at 11:33 am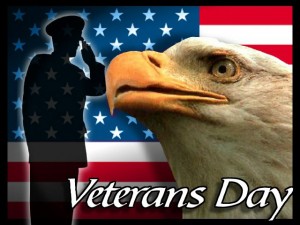 Happy Veterans Day to all who have served! We salute you.
Also, congratulations to my client Quest 35 Housing on their recent news feature on CBS Atlanta News!
Leonard Adams and the great folks at Quest35 in Atlanta, GA make it their mission to develop and implement affordable-supportive housing programs that service the special needs of homeless and/or low income populations.
Several months ago, I had the pleasure of doing a website redesign and building a custom Facebook landing page for them.
Recently, I helped them expand their brand by creating a custom logo for their latest project. Click here to see the news feature on their latest project: Quest Veterans Village. Also you can see the logo that I designed for them (on the background screen at the beginning of the newscast below the American Flag), that's if you don't blink at the beginning of the news feature.

Enjoy! Hope everyone has a blessed weekend!
Thanks, and you should connect with me on Facebook here.


Filed under: Blog Design for Non Profits
Like this post? Subscribe to my RSS feed and get loads more!