How a Website or Blog Can Help Build Awareness for Your Non Profit Organization
Tuesday, March 15th, 2011 at 8:59 am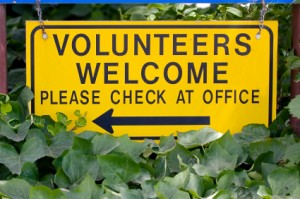 If your firm is a non-profit organization (i.e. 501C3, Charity or Religious Organization), it is very important that you learn how to use the Internet to connect and to compete to attract donors, volunteers, members and participants to your organization.
Recently, I had the opportunity to work with one of the local Housing & Development Organizations here in Atlanta, Quest 35, Inc., on redesigning their website and customizing a Facebook Fan page. The organization was looking to attract more donors through social media and they wanted a blog. Click here to check out the new site and their new custom facebook landing page.
It was a really great project. It made me more aware of the issues facing the homeless community. I also saw a greater need for non profit organizations to spread the word about their cause and to educate donors about their organization.
And what better way to do that, than through having a web presence for your non profit organization.
So how can a website or blog help build awareness for your non profit organization?
5 Benefits of Having a Web Presence for Your Non Profit
There are many ways that your organization can benefit from having a website or blog:
1. Credibility – Having a professional and informative website increases credibility to your organization.
2. Fundraising – There is an increase in the sum of money that exchanges hands on the Internet today. Due to more secure tools for transmitting financial transactions, like Paypal, there are numerous ways for your donors to make donations to your organization without the worries and hassles of the more traditional donation process.
3. Cost Effective – It is more cost effective to put information about your programs and causes on a website's home page, where it is easily accessible by everyone, than it is to advertise by more traditional means.
4. Raise Awareness – With a web presence, you can make people aware of your organization, encourage them to support you, while increasing your visibility.
5. Connect With Supporters – Your website and social media networks allow your donors the opportunity to interact with other donors and philanthropic experts. The blog and/or social media pages give your visitors the opportunity to engage in meaningful conversations (that may lead them to make a donation and/or other contributions).
Overall, a website permits your visitors to learn more about your organization that they are participating with or are potentially interested in participating with.
Best Practices for Creating a Web Presence for your Non Profit using a Website or Blog and Social Media
Use Social Media – like Facebook, Twitter, Linkedin and Blogging. Some social media networks are more effective than others. According to a Case Study created by the redroostergroup organization called Social Media for Nonprofits: Who's Doing It & What Works, Twitter was proven to be more effective than Facebook for non profits. The reason was mainly due to that Twitter is easier to keep up to date and therefore more organizations used it on a regular basis. 

Blogging was also ranked as very effective for connecting with existing audiences.

Linkedin could be beneficial in helping you find networking contacts, business and corporate donations, and to recruit for help.

Create Facebook Page – If you create a Facebook Page for your organization, your visitors can "like" your Page and become a fan of your organization.

Another great option is to build a custom landing page so that your visitors are directed to a page to find out what you want them to do instead of just landing on your default Wall page. Be sure to give them clear instructions, if you would like for them to do something.

You can also set up a Cause page (like a fundraiser event or campaign) or a group on Facebook for your organization.

Blogging – Like I mentioned earlier, blogs have been proven to be effective for connecting with your existing audiences. Your blog needs to have good content and information that will make people take action. Tell them as much as you can about your organization so that they truly understand your story and why they should care about your cause as well. Do your very best to keep your supporters up to date about what is going on in your organization with news and events updates. And it is also a good ideal to have email subscriptions on your blog so that you capture your visitors' contact information. They can opt-in to stay in touch with your organization.
Video Sharing – Create a video for your organization and share it on Youtube and on your website or blog. This will increase traffic to your website which ultimately builds more awareness for your organization.
Your organization has the potential to reach higher heights and make a difference in the lives of many people and communities. You just need to figure out where you are with building awareness for your non profit and create a plan to take your organization to the next level.
And when you do, you're going to see your organization do some amazing things!
So how about you? What things have you done to build awareness for your non profit. Let us know in the comments what you've found that works.
Contact WebDesignsbyMichelle.com for help with building awareness for your nonprofit organization. We specialize in branding, social media, web design and blog design.
Thanks, and you should connect with me on Facebook here.


Tagged with: 5013c • blog • charity • charity organizations • non profit • non profit organizations • web presence for non profits • website
Filed under: Blog Design for Non Profits
Like this post? Subscribe to my RSS feed and get loads more!