How to Set Up a Facebook Fan Page for Your Business
Tuesday, April 20th, 2010 at 4:04 pm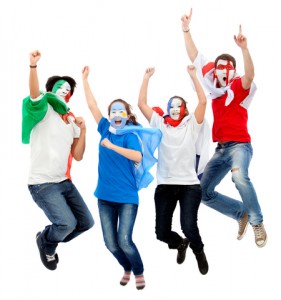 I had a few people ask me recently about how to set up a Facebook fan page. I also had a discussion last week  with one of my clients about, "What is the difference between a Personal Profile and a Facebook fan page?"  And "when do I set up a Profile versus a Fan Page?".
I have to admit that I had a small issue when I set up my Facebook page for my business. I only wanted a Business profile. But when Facebook asked me for my name, I didn't know that a personal profile would be created with my information.
So what did I do, you ask?
Well, I decided to just roll with it.

I now have a Business Page and a Personal Profile. It has actually worked out well, because I can have a personal relationship with my friends (talk about family and any other personal thoughts and ideas that I have).
Then on the other hand with my Business Page, I can focus on talking to my "Business Fans" about things that they are interested in hearing — like how do I market my business or organization online?"
I know that there is still some confusion around setting up a Facebook Page for your business, ministry or non-profit organization. So I decided to write a quick guide – How to Set Up a Facebook Fan Page that I hope you will find helpful. It is an 8-page document with screenshots that steps you through the setup quickly. It also illustrates the differences between a Personal Profile vs a Facebook Fan page.
For more details and to obtain your Free Guide on How to Set Up a Facebook Fan Page, be sure to sign up for our FREE e-newsletter via the form on the top right hand side of this blog. The free guide is an attachment that you can immediately download once you enter your information.
I will be sending out more tips like these in my future newsletters. So be sure to sign-up, and also if you like the information that I am sharing, be sure to subscribe to my blog's RSS feed. You can also subscribe via email form below:
Thanks for taking the time to read this. Have a blessed day!
Thanks, and you should connect with me on Facebook here.


Tagged with: Facebook • facebook business page • fan page • how to set up a facebook fan page • how to set up a facebook fan page for your business • personal profile vs business page • profile vs page
Filed under: Social Media
Like this post? Subscribe to my RSS feed and get loads more!